The Alliance is fortunate to have Eric Gradman, co-founder of Two Bit Circus and STEAM Carnival, to address our youth at the November 3, 2018, 6th Annual Teen Summit at UCLA. The Teen Summit and having Eric speak, is all designed to prompt and spark a students interests in careers of the future!.
For those of you who have not yet heard of Two Bit Circus, it is a brand new kind of social play space, the World's first Micro-Amusement Park. It features the latest in immersive entertainment, multi-person virtual reality (and real virtualities), and a full carnival canteen of molecular mixology and inventive eats.  The 38,000 square feet of immersive entertainment is supported by HP and HTC Vive and can host 500 – 700 guests. The Micro-Amusement Park is an enormous platform with a seemingly limitless collection of immersive experiences.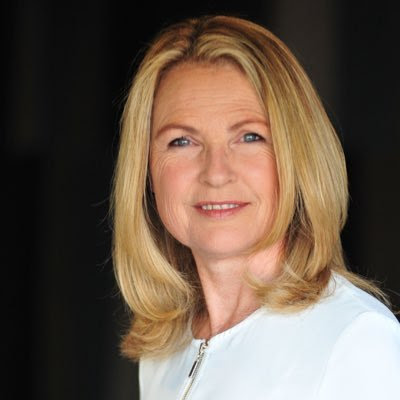 Leah Hanes, PhD, Executive Director & Chief Juggler at Two Bit Circus Foundation, was kind enough to have some of our Boys & Girls Clubs members have the experience of a lifetime over the weekend at the new site!
Q.  What is the goal of Two Bit Circus for youth besides having an incredible fun and modern day carnival experience?
A. We want kids to see that there are jobs behind every game they play. Those jobs range from music and narrative to fabrication and welding. Someone codes the program, someone designs the look. Life is collaborative and, following your passion in any one of the STEAM discipline will lead you to interesting possibilities as a young adult. Of course I want everyone to experience higher education but I understand some will not. They can still find a passion and we are looking for ways to spark that passion.
Q. The park is designed with the future in mind, share with us what is hoped might come out of the exposure for youth development?
A.  We want kids to walk through there and become curious about how this came together. We want them to see them selves as budding entrepreneurs and inventors inspired by limitless possibilities. We plan to prompt, question, test and retest all of the experiences in the park from the perspective of what we can do in here to promote a students interest in learning more about what they are experiencing.
Q.  Why is two bit circus Amusement Park different from a family arcade?
A.  The Park is a platform in the same way an iPhone is a platform on which many apps can run. The Park welcomes student inventions, teachers challenges to students and student challenges to teachers on the platform.
Q.  Please explain Virtual Reality and how Two Bit Amusement Park utilizes it?
A.  VR puts you in the middle of a situation or a geography 'as though you were there'. No matter what you tell yourself, you have been transported. You can explore locations you have never been to in a real way. A student who may never experience Paris can, in a VR setting. Most of our games at the Park have groups competing and then collaborating. That is intentional. If students learn their competitor may become their collaborator they may treat each other with respect. You never know when you might need the help of someone you had never considered an alley. If we do this effectively we just might build a culture of kindness in schools.
For the past several years, the Alliance has been fortunate to have a relationship with Fitmark.  This relationship has been elevated by Jim Holzkamm, President/COO of Fitmark.
The company has made its biggest contribution yet, by providing 1200 Fitmarkbackpacks/duffle bags (retail value $100) for our November 3, 2018, Teen Summit!
Fitmark is the definitive brand for stylish, high-powered sports backpacks for both men and women.
We decided to ask Jim a few questions about Fitmark and their commitment to the cause.
Alliance – Fitmark has supported the Alliance endeavors in the past and for some of our Clubs. This year, Fitmark has generously donated 1200 back packs and duffle bags for Teen Summit. Please share with us why Fitmark supports the Alliance Boys & Girls Clubs Teen Summit and how it also supports communities?
JIM – We believe the Alliance for Boys & Girls Clubs truly makes a positive impact in young peoples lives.  The Teen Summit event is an opportunity and honor for us to encourage and support all the youth's involved.  Our backpack and duffel donation will be useful for them now, and for years to come as they proceed forward in their study and career endeavors.  We appreciate having a small part in helping them succeed.
Alliance – How does Fitmark recruit future employees and what would you like to share about the Fitmark culture and philosophy?
JIM – Our philosophy is simple – if you can believe it, you can achieve it.  We know that it takes supreme effort, hard work, sweat, to reach the highest goals.  I shipped the first Fitmark bags from my garage in June 2012, I know about hard work : )  There are no free rides.  The most important aspect of our company culture is we care about other's achieving their goals and inspirations.  While personal goals are an individual effort, we recognize the support of family, friends, and community are the bedrock and foundation which ultimately enriches and rewards our life endeavors.
Alliance – How is Fitmark unique among its competitors?
JIM – Good question!  What is unique about Fitmark is we sincerely appreciate the efforts of our affiliates, ambassadors, athletes, friends, family, suppliers, and vendors that have contributed towards our success over the years.  We stay true to our roots and craft the finest meal prep and sports fitness bags that support our customers healthy lifestyle activities.
We wish to thank Jim and all the Team at Fitmark for their continued support of the Los Angeles County Alliance for Boys & Girls Clubs.
CITY OF STEM FESTIVAL – APRIL 28, 2018
Rams Franklin Keynotes Boys and Girls Club Teen Summit in Thousand Oaks
Posted Oct 30, 2017
Chase IsaacsCommunications
"I would like to challenge you all today," said Rams Community Outreach and External Affairs Executive Johnathan Franklin as he addressed nearly 700 Boys and Girls Club members from Ventura, Los Angeles and Orange counties. "I want to challenge you to embrace yourself, embrace your story, embrace your purpose."
On Saturday, October 21 at Sports Academy in Thousand Oaks, Franklin served as a keynote speaker at the annual Teen Summit hosted by the L.A. County Alliance for Boys and Girls Clubs. Leading experts provided a full-day's experience with the best advice to create and maintain healthy habits, with the unique concerns and perspectives of teens in mind. Professional athletes led the teens in stations of fun workout activities and all attendees went home with a Rams t-shirt and other goodies.
Prior to sharing his story, Franklin shared a few videos with the audience to provide them with some information on his background. One of the clips was a highlight tape of his days as a UCLA running back, with footage of his 37-yard touchdown run that broke the school's all-time rushing record. The second was a video that Franklin had only seen once or twice, and a video that continues to hit home for Franklin to this day. It showed the Green Bay Packers' Monday press briefing, one in which Head Coach Mike McCarthy publicly announced that running back Johnathan Franklin had received a neck injury that was going to sideline him the rest of the season and require rehabilitation away from the team. After nearly a year of rehabilitation in preparation for a return to professional football, Franklin was dealt another blow. He was informed by a team doctor that he was no longer able to play football, triggering his retirement in 2014.
When asked why he chose to share this difficult press conference with the kids, Franklin responded, "It was a video that I struggled watching from an emotional and acceptance standpoint in the progressions of my life. I believe if I'm talking about owning who you are as a person, your struggles and your success, I had to take the initiative to progress in my own life and take the steps and face that video. Regardless of how often that video is shown or how many times I hear the words 'Johnathan Franklin is done playing football,' I need to be at peace with it. It was time to face that and be an example to the youth."
Executive Director of L.A. County Alliance for Boys and Girls Clubs, Mary Hewitt, has dedicated herself to enable youth, especially those in need, to reach their full potential as productive, caring and responsible citizens. She found Franklin's story and address to the kids to be a message that was consistent with the Teen Summit's mission.
"Johnathan Franklin's speech today was so powerful and moving," said Hewitt. "I think the kid's takeaway was 'Don't let your environment or circumstances define you – you are able to overcome them.' I think that was a very powerfully received message that the kids will take home and it will transform them."
Even the Mayor of Thousand Oaks, Claudia Bill-da la Pena, joined in the local efforts for the surrounding youth. She opened the event with a brief introduction and explained her role in providing local youth with resources and opportunity and how that positively impacts our community at large. Having been moved by Franklin's story and passion, Mayor Bill-de la Pena expressed her gratitude for the Rams' community outreach initiatives.
"We are thrilled that the Rams are here in Thousand Oaks," said Mayor Bill-da la Pena. "What the Rams have done so far in terms of community outreach has been very exciting. The football players are going out into the local schools and then you have someone like Johnathan Franklin to inspire all of the children here today with a speech so powerful that it brings tears to your eyes. I hope what the children took away from his speech is that the choices they make are up to them, and they can last a lifetime. Having Johnathan be the keynote speaker representing not only himself, but also the Rams and our community is absolutely inspiring."
The ever-so-humble Franklin rarely has expectations regarding how well his story will be received or what kind of impact it may have on others. He understands that everyone's story is different, therefore the ways in which others interpret his story may vary as well. For Franklin, it's simply about extending his hand for the benefit of others and reminding kids that they are important to him, others, and most importantly, themselves.
"I hope they take away that it's ok to be who they are," said Franklin. "Sports, money and other's opinions do not give them more self-worth then they already have by just waking up each day. The power of choice and the choices that you make each day will really guide you to creating the life that you want to live."
The 2017 Teen Summit's takeaway was just that. Sean Eowelo, a child with Eastman's Boys and Girls Club was sitting on a chair watching his peers partake in some activities. Curious to see what the event meant to him and how Franklin's story impacted him, I asked Sean about his experience and what he learned.
"Just be yourself at all times," said Eowelo. "Don't let anybody bring you down, and make things happen for yourself."
A Conversation With Mollly Higgins of the Los Angeles Rams
You have been with the Rams for 15 years.  How has the transition been to Los Angeles?
With the move, I fully embraced the opportunity and approached our new community with a deep curiosity and desire to learn, evolve and build a community relations strategy that was unique to Los Angeles and not just a carryover from what worked in St. Louis.
To better understand the community and the charitable landscape, soon after the relocation, I embarked on a listening tour and have been meeting with different non-profit organizations and community leaders to learn about the needs of the community to determine how we can plug in and use our unique assets to help address those needs.
It was important to me not just to read about non-profits or talk to them on the phone, but to go out and see the work they are doing.  It's taken a significant amount of time and is still very much ongoing, but it's been an exciting educational process of discovery and opportunity.  I've been inspired by the stories I have heard and the work being done by dedicated people to address the community's needs.  I'm someone who is very curious by nature and I believe that education happens when you take time to listen, so I've found the listening tour to be incredibly enlightening.
How important is it for the Rams to support the local community? 
I feel like my purpose with the Rams is to figure out the best way to utilize our unique platform and leverage our resources to help make our community better.  This listening tour not only educates me on the need, but then I get to go back and come up with strategies and get creative on how to help.  That's exciting to be able to have the platform and the support from our owner, Mr. Kroenke, and Kevin Demoff, our COO, to do that.
Community outreach has always been an organizational priority and that has only strengthened over the recent years.  We consider ourselves a civic entity – we exist because of our community and our fans – and we want to pay back their support by being supportive of them. From our ownership to our players to our staff, we have always stressed the importance of giving back to our community.   We often say that our goal is to create memories and impact lives and I believe every day is a new opportunity to achieve that goal.
 What has been one of the biggest challenges moving to Los Angeles?
Besides traffic, many times the biggest challenge is managing the meeting requests from charities.  We are working hard to be responsive and timely in our response, but it takes a lot of time to do it right. We are learning this new market and the size of it can be overwhelming if you allow it to be, but I choose to find it invigorating and I'm excited about the possibilities for us to contribute.  We're doing our due diligence on the areas that we think we can have the greatest positive impact and the non-profits who we think will be the best partners to help us make a meaningful difference.
Has there been anything that has surprised you about Los Angeles? 
It may be the California spirit, but there is a sense of compassion here that is real and I think that's critical.  I read a book by Father Boyle, who started Homeboy Industries. He said, "to have compassion, you have to imagine lives that are not yours." I thought about how profound and true that is.  It's easy to turn a blind eye to society's issues. To truly be interested in community outreach and being a change agent and fighting for the betterment of others, you have to have compassion. I am inspired by the compassion of the people of Los Angeles.  I have learned quickly that Angelinos care about each other.  It's unique and extremely special.
What kind of programs do you support? 
When you're doing community outreach, regardless of the community, there are going to be things that are pretty consistent areas of focus including education and children. What's been unique to Los Angeles is the extreme poverty and homelessness. They are such complex and complicated issues, but we want to help address it and not turn away from the challenge, so we are working to identify the right partners who can help us be both efficient and effective.  We have begun to focus in on education as a way to address poverty as it's virtually impossible to break the cycle of poverty without education.
Throughout the listening tour, we have met so many amazing people and learned about so many amazing non-profits.  For me, the biggest challenge is accepting the reality that if you try to be everything to everyone, we will spread the Rams too thin and dilute our potential to provide true impact.
 Do the Rams have incentives for their employees to volunteer in the community?
One of the things that I love about the Rams is that it's not only our ownership and players who are invested in giving back, but our staff members are as well. Each month, the Rams front office staff takes time out of the office to volunteer with local non-profits.  During our first year home in Los Angeles, Rams employees provided more than 2,000 hours of community service and impacted 10 local non-profits and 19 schools.  Since January of 2017, our staff has volunteered with six local non-profits and 25 schools through the Staff Day of Service program.  I think the program allows our staff to have a sense of pride and ownership in our community outreach efforts.  It has also allowed our staff-  many of whom are new to Los Angeles – a great opportunity to learn our new community.
Jonathan Franklin is involved with the Rams Community and External Relations.  What are the goals for this department?  We know that he will be an inspiring speaker for our teens, anything that you would like to elaborate about?
Johnathan has become such an important part of our team.  As a native Angelino, he has such a passion for this community and such an incredible life story to share.  It's been amazing to be able to connect him with different non-profits and schools and give him an opportunity to inspire our youth and adults alike.  If I could put him on a full-time speaking tour, I would because his story is that powerful and he shares it in a way that challenges everyone to be better a human being through the power of choice. He's a blessing to the Rams, but more importantly a blessing to this community.
22 YOUTH OF THE YEAR RETURN HOME FROM CHINA
LA Students to Embark on 'Discover China' Adventure
By LIA ZHU, China Daily
Twenty-two students from Los Angeles County will head to China soon on a "discover" trip sponsored by Chinese companies.
Selected from more than 140,000 members of the Los Angeles County Alliance for Boys & Girls Clubs, the 22 "Youth of the Year" nominees will embark on the 10-day trip on June 28.
They will go to three Chinese cities – Xiamen, Shenzhen and Shanghai, where they will visit Chinese enterprises, including BYD, Coolpad and the Shanghai Aircraft Design and Research Institute, and talk with the executives and interact with local Chinese students.
As their annual community program, China General Chamber of Commerce – Los Angeles (CGCC-LA) organized the "Discover China" trip in the hope of providing the local youth with a transformative cultural experience and US-China career opportunities and insights.
Raven Wolfgang Leos, one of the Youth of Year nominees, said that for most of them the China trip was beyond the realm of possibility.
"This trip presents an opportunity to experience world travel, illuminate the Chinese culture, work to understand the importance of a global economy and how it impacts each of us and where we can have an impact," said Leos, from the East Los Angeles Boys and Girls Club.
He said it will be their responsibility to bring everything they learn back to the communities and share these experiences so others can open their minds to go beyond the boundaries of their own neighborhood.
"This is a beautiful way of expanding horizons at a time it seems they are being cut short," he said.
Every year in the past five years, CGCC-LA has brought together Chinese companies to give back and support the communities. The organization serves hundreds of Chinese companies that are investing and doing business in the greater Los Angeles region.
"Children are the world's most valuable assets, and we value the opportunity to provide them with this unique experience on international culture and US-China cross-border career insights, which we believe will be transformative and impactful," said Sherman Zhang, chairman of CGCC-LA and president of AVIC International USA.
The sponsors include Coolpad, Xiamen Airlines, BYD Motors, International Vitamin Corporation, COMAC America, North American Representative Office of Shenzhen and Shanghai Foreign Investment Development Board Los Angeles Office.
The students will fly to Xiamen from Los Angeles on Xiamen Airlines' first direct flight between the two cities on June 28. The airline company will also sponsor all of their air travel during the trip.
"The sponsors of this China Trip are not only taking a chance on a group of youth that they hardly know, but they are also giving us the priceless gift of perspective," said Margo Akopov, nominee of the Boys & Girls Clubs of Burbank & Greater East Valley.
"I personally believe that perspective is the driving force behind collaborative efforts and successful innovation. With perspective, the knowledge and experience that we can take away from this trip is endless," said Akopov.
With the pervasiveness of technology, it's critical that today's youth is exposed to and learns about technology early on, said Brandy Kang, CEO of Coolpad Americas, one of the sponsors.
"The more we invest into today's youth, the brighter the future will be for all of us," said Kang. "Coolpad believes that by putting together a great intercultural exploration trip, they gain hands-on experience and expand their creative minds of what could be."
*China Daily was established in June 1981 and has the widest print circulation of any English-language newspaper in China (over 200,000 copies per issue, of which a third are abroad).[3] The editorial office is in the Chaoyang District of Beijing, and the newspaper has branch offices in most major cities of China as well as several major foreign cities including New York City, Washington, D.C., London and Kathmandu.[4] The paper is published by satellite offices in the United States,Hong Kong, and Europe.[5][6]
Meet Rita Henderson: Connecting Thousands of Employees to Serve Their Communities
One of the Faces of Nestlé driving a positive impact on individuals & families, communities, and our planet
I tell everyone that I've had the greatest job and career at Nestlé USA. I've been here for 25 years, and I've had the pleasure of managing Community Affairs for the last 17 years. That includes managing our partnership with the Boys & Girls Club of America, our corporate giving campaign, and the Nestlé Adopt-a-School program.
25 years ago, we found we needed a focus and strategy for giving back to our communities. That is when we started our Adopt-a-School program, which helps with everything from a special fitness program at a school for young adults with Down syndrome to building school vegetable gardens. We even continue to keep in touch with some of the kids today.
A big highlight of my career was the 150 for 150 volunteer event in 2016 (that's me and my team the day before, above). The event had 6,000+ Nestlé volunteers working with 100+ community nonprofits to clean local parks and rivers, lead special fitness events for Boys & Girls Clubs, cook meals for families at domestic violence shelters, play games with teens who have severe physical disabilities, and so much more. To come together with Nestlé employees all over the country for one collective day of volunteering was so amazing. I think bringing everyone together for the first time was just a starting point — we're going to continue to find even bigger and better ways to come together and support our communities.
One of my favorite parts of my role is leading teams of Nestlé employees out into the community to help those who need it the most. Every time I attend an employee volunteer event, I am reminded of what a great company we are and how much we can make a difference. It's so valuable to give employees time off during the work day to go help in schools, educating young people on eating healthy and being active, like supporting Boys & Girls Club programs. We're still youth-focused today and we hope this next generation grows up happy, healthy, well-nourished and physically fit.
Read more here.
American Diabetes Association offers first diabetes prevention camp in Santa Clarita
The American Diabetes Association's Camp Power Up is coming to the Santa Clarita Valley for the first time to educate children and families on the importance of healthy living.
Youth ages 7 to 15 participating in the American Diabetes Association's Camp Power Up. The weekend camp is coming to the Santa Clarita Valley for the first time in July. Facebook photo[/caption]
The weekend diabetes prevention camp targets youth ages 7 to 15 who are at risk for developing diabetes or have a family history of Type 2 Diabetes.
This year the two-day summer camp will be held at the Boys & Girls Club of Santa Clarita Valley in Newhall on July 15 and 16.
Focused on creating healthy behaviors around nutrition and physical activity, Camp Power Up allows children to make new friends, participate in outdoor activities and learn from health professionals.
Each day participants will be supervised by health professionals with an expertise in diabetes and trained counselors who act as role models as youth learn new health behaviors.
To reinforce the lessons of the program, parents and families are encouraged to also attend the camp on Sunday to engage with health professionals and learn about change for the whole family.
The goal of the program is to teach preventative measures to delay the onset of Type 2 Diabetes, which effects 1 in 10 people in the Santa Clarita Valley, and reverse prediabetes.
Following the camp, the American Diabetes Association will host three reunion events at the Boys & Girls Club of Santa Clarita Valley to teach additional healthy behaviors and to reconnect with camp friends.
Youth ages 7 to 15 participating in the American Diabetes Association's Camp Power Up. The weekend camp is coming to the Santa Clarita Valley for the first time in July. Facebook photo[/caption]
Camp Power Up will be held on July 15 and 16 from 8 a.m. to 5 p.m. at the Boys & Girls Club of Santa Clarita Valley in Newhall.
Those wishing to participate in the camp must register in advance at www.diabetes.org/camppowerupsantaclarita or by calling 323-966-2890.
Christina Cox is a multimedia journalist covering education, community and breaking news in the Santa Clarita Valley. She joined The Signal as a staff writer in August 2016.
Pasadena Boys
&

Girls Club

"

Youth Of The Year

"

To Embark On Cultural Educational Expedition To China
April 18, 2017
The Pasadena Boys & Girls Clubs "Youth of the Year" Ivonne Gonzalez is joining 22 other nominees to an all-expense paid trip to China for an international, cultural and educational expedition. This journey is a part of the Los Angeles County Alliance for Boys & Girls Clubs taking the program to the next level!
The China Expedition is a creation by the fantastic partners of the Alliance who had a shared vision of helping the 23 Youth of the Year nominees to see beyond their communities and looking into a world they might never know. With the mission of promoting collaboration among Chinese and U.S. businesses, communities and stakeholders, the China Enterprise Council
helped with the platform to make this extraordinary experience possible.
Club members who earn the Youth of the Year title embody the values of leadership service; community service, academic excellence; and healthy lifestyles. They exemplify the critical impact that Boys Girls Clubs have on the lives of young people.
"This trip is paramount in changing the lives of the well-deserved nominees who I believe will build on this experience and in turn help their communities see beyond for cultural integration and appreciation," states Mary Hewitt, Executive Director of the Los Angeles County Alliance for Boys & Girls Clubs. She went on, "schools don't have the resources to maintain their art and gym classes, let alone send students on trips outside their community. These nominees are the best of the best, we are doing this to help students become global citizens, bring life to the subjects they learn in school, and expose them to new ideas and cultures."
Brian Davis, Executive Director & CEO of the Pasadena Boys & Girls Clubs states, "Travel is a powerful agent for change. It broadens our horizons and helps us find our purpose. Think how travel has been a positive influence on your life and how it's connected you to people and communities. We are thrilled with this opportunity for Ivonne."
This trip is the first of its kind for the Boys & Girls Clubs to have all Youths of the Year travel together overseas. It would not be possible without the support of these incredible sponsors: China Enterprise Council, Coolpad, XIAMEN Airlines, BYD, International Vitamin Corporation, and COMAC America.
WANU Water Joins NBA All Star DeAndre Jordan to Hydrate Los Angeles Youths
WANU Water joined with Olympic Gold Medalist and NBA All-Star, DeAndre Jordan, and the American Diabetes Association of Los Angeles to donate 9,000 bottles of nutrient infused water to the Los Angeles County Alliance for Boys and Girls Clubs with a mission of spreading healthier hydration to local youths.
For each point and rebound he scored during the February 19th NBA All-Star game, the LA Clippers star pledged 100 bottles of locally produced, WANU Water to the 23 chapters served by the Los Angeles County Alliance for Boys and Girls Clubs. Jordan, the only representative from either Los Angeles basketball team, recorded six points and three rebounds, and immediately following the game decided to increase his donation to 1,000 bottles per point and rebound.
For more information, including retail locations visit:
February 25, 2017 –
Youth of the Year Career Panel Day at ABC7 studios with Elex Michaelson!! 
January 13, 2017 –
Jocelyn Woods shared her journey to becoming National Youth of the Year at ABC7 studios with Elex Michaelson!! You won't want to miss this….
Getting Healthy
Sponsored by Aetna and ABC7 in partnership with the Los Angeles County Alliance for Boys & Girls Clubs
January 13, 2017
Important public safety outreach program for Airbag Recall: Southern California.
The National Highway Traffic Safety Administration (NHTSA) has issued an airbag recall.  We are working urgently to reach out to drivers of certain 2001-2003 Honda and Acura vehicles and urge them to immediately take their cars to an authorized dealer for a FREE repair of potentially deadly defective airbag inflators.  
For Southern California residents, the situation is particularly urgent. Prolonged exposure to high heat and humidity degrades the chemical propellant in a defective airbag inflator over time, which makes it more explosive and increases risk of serious injury or death.
Recall notices have been repeatedly mailed to car owners, but we know more must be done.
Airbag Recall: Southern California is a group of community organizations and leaders working to make people aware of the risk that they face driving in cars with defective airbags.  
Please help us pass along this notice to ensure the safety of others!
Below is a shareable link.
Happy Holidays Everyone.
Former Boys & Girls Club Member Shaun White is at it again!
CLUBS, please send this out to all of your supporters to promote this HOLIDAY Event Fundraiser.  Tweet your support to @shaunwhite
Each Club that promotes the event through Social Media using hashtag @shaunwhite will be entered into a raffle for a special prize.
———————————————————————————————————-
Please join Air + Style us as we give back this month. 15% of proceeds from December ticket sales will benefit our 3 LA-based non-profit partners: Boys & Girls Club, Inner City Arts, and The Clubhouse at Expo Center. Air + Style is proud to partner with these organizations which provide young people the opportunity to experience music, sports, art, and technology.
Air + Style brings the snow to Downtown LA for a two day snowboard and music festival featuring Major Lazer, Flume, TV On The Radio, the world's best snowboarders, and more. February 18 and 19, 2017 at Exposition Park. Tickets and info at airandstyle.com The direct link to the Los Angeles event page is http://air-style.at/los-angeles-2/
Los Angeles County Alliance names Keynote Speaker for 2016 Teen Summit
On October 15th Ramsey Jay Jr. will take the stage to speak to our 1,200-1,500 teens. UCLA's Drake Stadium will be the "home base" of this year's event which will take the students to all ends of the campus. Ramsey Jay is an accomplished speaker, with a powerful message geared towards these young adults we care so much about!